At Mallard Mechanical, we don't only keep your ducts in working order; we make sure they are as clean as possible too. Having a new or repaired furnace or A/C unit is pointless if the ducts they are connected to are clogged. We want every system to operate at peak performance which is why we offer our comprehensive duct cleaning service to keep your HVAC system running like new.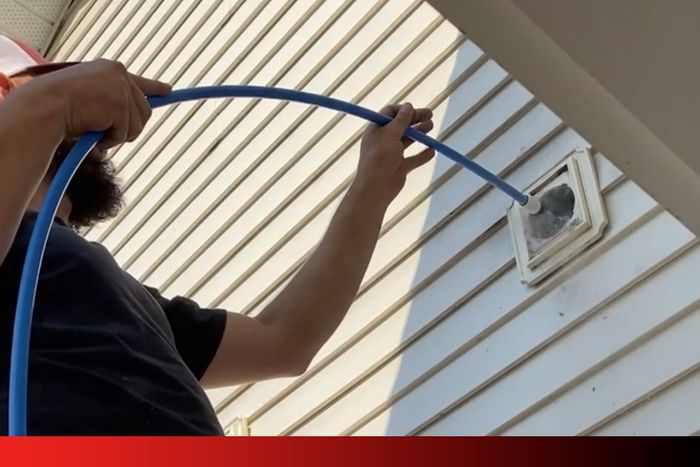 Our Duct Cleaning Services
Your comfort is not the only thing on the top of our minds — so is your safety. If you have an uncleaned ducting system, you could potentially spread airborne allergens, mold, and dust throughout your house. Mallard Mechanical is here to make sure your air is not only comfortable but also free of pollutants.
Why Choose Our Duct Cleaning Services
While many HVAC services out there just do repairs and replacements, Mallard Mechanical is different. We go the extra mile to make sure your entire system is functioning properly to make sure you enjoy the full potential of your comfort systems. Contact us today to set up a duct cleaning for your HVAC and dryer system.
What Our Customers Are Saying About Our HVAC Services
High Quality Work
"Preston was very professional, knowledgeable, and easy to work with. He quote was clear cut, and provided great details into each service he was performing. We will certainly be doing business with him again in the future. He had the best price by far, and provided high quality work. I can't recommend him and his company enough."
- Ryan N.
Very Professional
"Preston was very professional. On time, well experienced in his profession. Great prices and would absolutely use him again and would and will recommend to everyone."
- Matt H.
Affordable
"Mallard Mechanical/Preston is awesome! He answered all of our questions and was very detailed with his answers. He installed a new furnace and thermostat for us and he was on time and very organized! He is affordable and answers quickly! Highly recommended!!"
- Tracey G.